Product Overview
Artisan AAEP-26 American Eagle Series 26-Inch Built In Gas Grill provides a luxury grill package at an affordable price. Featuring commercial-grade 304 stainless steel construction, Artisan's Professional Grills are meticulously crafted in the U.S.A. and designed for long-term durability. Heavy-duty 304 stainless steel burners offer high heat, while refractive five-way heat distributing briquettes offer even and radiant heat across the cooking surface. Durable stainless steel cooking grates with a special non-stick electro-polished finish offer restaurant quality cooking and easy cleaning, while an integrated warming and grilling rack provides more versatile cooking options. Ergonomic grill knobs and brass valves offer precision flame control, while stainless steel ignition and lighting buttons are integrated into the control panel for easy operation. This grill also features an exclusive air-cooling plenum which blasts a curtain of cool air between the front control panel and the firebox to keep the front panel and bullnose cool to the touch.
The Artisan American Eagle Series offers several unique features which help make your grilling experience even more enjoyable. Quality-of-life features like a spring-assisted grill hood and a 9V electronic ignition make the grill easier to use. Additionally, this grill can be upgraded with rotis accessory ART-ROT36 (sold separately) to further increase cooking options. Finally, this grill can be configured with or without an integrated Sear Zone infrared burner capable of providing intense heat and authentic steakhouse results.
Features
Premium Construction – Commercial-grade 304 stainless steel construction with hand-welded seams and no mechanical fasteners; Made in the U.S.A.
Artisan Heat Delivery System – 304 stainless steel "U" burners featuring high-end performance and best-in-class warranty
Heavy-Duty Cooking Grates – Durable cooking grates with special non-stick electro-polished finish
Refractive Briquettes – Locked-in-place five-way ceramic briquettes with special pyramid shape to radiate intense and even heat
Air Cooling Curtain – Special air-cooling plenum blasts cool air between the control panel and firebox to keep front panel cool to touch
Hood Lift Assist – Spring-assisted grill hood for easy one-finger opening and closing
Premium Control Panel – Fully-adjustable brass valves and high-end knobs for precision flame control; Ergonomic push-button switches
Integrated Warming Rack – Premium warming rack expands cooking potential and grilling space
Configurable Options
Fuel Type – Choose from propane and natural gas fuel options
Infrared Sear Zone – Add an optional interchangeable infrared burner
More Information

| | |
| --- | --- |
| Manufacturer | Artisan |
| Fuel Type | Propane or Natural Gas |
| Series | American Eagle |
| Manufacturer Part Number | AAEP-26-Config |
| Made in USA | Yes |
| Configuration | Built-In |
| Main Burner Configuration | All Conventional or Hybrid |
| Overall Length | 26.3125-Inches |
| Overall Width | 26-Inches |
| Overall Height | 23-Inches |
| Number of Burners | 2 Burners |
| Cooking Grid Dimensions | 23.25 x 18-Inches |
| Main Grilling Area | 430 sq. inches |
| Cutout Width | 24.5-Inches |
| Cutout Depth | 19.75-Inches |
| Cutout Height | 9.5-Inches |
| Rotisserie Back Burner | No |
| Rotisserie Kit | Optional |
| Material | Stainless Steel |
| Weight | 150 lbs |
ARTISAN'S EXCLUSIVE
HEAT DELIVERY SYSTEM
Heavy-duty 304 18-8 stainless burners create evenly distributed extreme high heat to the cooking surface.
20,000 BTU main burners
300 Series stainless steel "U" burners with dual rows of clean and efficient combusting double lance ports on three sides
Best-in-class warranty
SEAR ZONE™ INFRARED BURNER
Optional interchangeable infrared burner. 20,000 BTU infrared burner 100% combusting ceramic surface for intense even heat and authentic steakhouse results. Cooks 50% faster with virtually no flare-ups.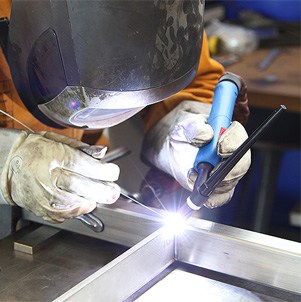 MADE IN THE USA
All of our products made from commercial-grade 304, 18-8 stainless steel. Durable heli-arc hand-welded seams with no mechanical fasteners.
REFRACTIVE LOCKED-IN PLACE CERAMIC 5-WAY HEAT DISTRIBUTING BRIQUETTES
A special pyramid shape with a flat top and heat-holding cavity on underside delivers intense even heat to the cooking surface. Radiant tray locks briquettes in place. Turn tray over and fire burners on high with lid closed to self-clean.
STAINLESS STEEL
COOKING GRATES
Heavy-duty stainless steel cooking grates with a special non-stick nonstick electro-polished finish are positioned over briquette and "U" burner sections.
FULLY-ADJUSTABLE BRASS VALVES ALLOW FOR PRECISION FLAME CONTROL
Completely redesigned grill knobs
with precision touch in mind.
REDESIGNED SWITCHES
Stainless steel push-buttons for ignition are ergonomically integrated into the front control panel.
EXCLUSIVE CONTROL PANEL
AIR COOLING CURTAIN
A special air-cooling plenum blasts a curtain of cool air that naturally flows up between the front control panel and firebox keeping front panel and bull-nose safely cool to the touch. This also protects all the electronics.
EXCLUSIVE HEAT-
PROTECTED WIRING
Electrical wires are each encapsulated their full length with a 600º heat-resistance silicone sleeve, and all-electric connectors are protected with a shielding boot made from the same heat-resistant silicone.
ADJUSTABLE FOOD WARMING AND GRILLING
Made from solid stainless-steel rod for long life and easy cleaning, Our two-position warming rack stores conveniently up and out of the way when not in use.
HOOD LIFT ASSIST SYSTEM
Unique integrated and hidden spiral torsion system made of non-corrosive stainless steel for many years of use. Handle spins smoothly in nickle-plated end caps for optimal comfort.
INTEGRATED THERMOMETER
Standard on every Artisan grill, this convenient thermometer is built into the hood for accurate oven roasting temperatures.